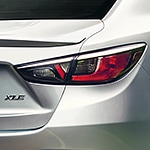 The Toyota Yaris is an appealing subcompact car because it has a powerful engine and a helpful console. You'll discover why these features are beneficial in this blog post.
Powerful Engine
If you visit Ramey Toyota, you can experience how the Yaris's engine performs on the road during a test drive. When you press the gas pedal, a 1.5-liter engine will propel the Yaris to your destination. Because the engine interacts with a six-speed transmission, the Yaris is quite efficient and fun to drive.
Convenient Console
While you're driving a Yaris, you can access information on a seven-inch touch screen by the steering wheel. The technology that powers the multimedia system is compatible with Apply CarPlay and Android Auto, so you'll never have to pick up your phone. When you're not driving a Yaris, you can launch applications on the console by tapping the touch-sensitive screen and or by rotating the control knob.