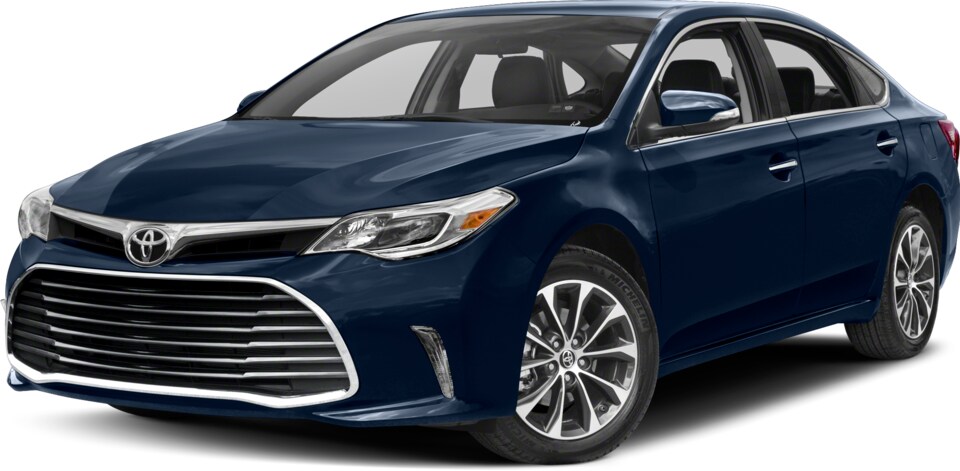 While a lavish interior may be stunning, an exterior to match is also noteworthy. The 2018 Toyota Avalon has a seamless blend of sophistication that starts at the exterior and flows into the cabin. The outside radiates of bold curves and lines. The sturdy frame showcases the fine craftsmanship of the sedan.
Beginning at the front of the 2018 Toyota Avalon, you may notice the striking LED headlights that are available. In addition to the LED headlights that can be ideal for night driving, there are LED Daytime Running Lights offered that are useful for all parts of the day while traveling. They even turn on and off automatically! However, if you are driving at night, there are also LED taillights that can illuminate as well.
There is a lot of style to admire with the front grille that's available for the 2018 Toyota Avalon! The bold stance of the sedan gets enhanced by the stunning chrome accents on the front grille. The offered 18-inch alloy wheels also contribute towards the overall style of the car. There is even a sporty edge with the dual chrome-tipped exhaust that's available.
Are you looking for sophistication on the exterior and interior of a vehicle? Check out the 2018 Toyota Avalon and take a test drive at Ramey Toyota in Princeton, WV!